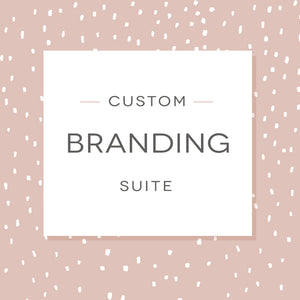 Custom Branding Suite
Sale price

$1,900.00

Sale
Adding product to your cart
Let the girls at Red Met Yellow create ​​a refined, one of a kind brand that makes you the envy of your industry​! In 1-3 weeks, we'll turn your inspiration into a high-end, timeless logo suite that tells your story and anchors your brand!
What's Included:

​Primary Logo
​Secondary Logo
Submark
2 Watermarks
Favicon Design
Color Palette
Typography
Graphic Elements/Textures
1 to 3 Week Process
Ready to go full out? CONTACT US to chat about CUSTOM MARKETING AND WEBSITE DESIGN!
Return Policy:
Due to the nature of our products, we do not, under any circumstances, offer returns or exchanges. You may not resell, redistribute or use our templates or products in any way other than for your own business.